About Us
KEVIN WATSON
Kevin, A.K.A. "Hoss", was an avid cyclist and cyclocross racer who passed away May 10, 2012 after a 6-month battle with pancreatic cancer.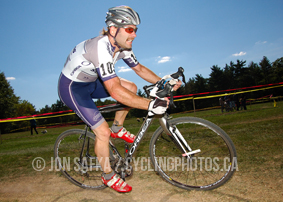 Kevin was devoted to encouraging and enabling youth access and participation in the sport of cycling.
Kevin's race team, Sound Solutions, in partnership with Steam Whistle Brewing and Midweek Cycling Club are working together to continue his efforts. All proceeds from the Hoss Cross Festival and the sale of "Hoss" merchandise will go to support 3 key youth cycling initiatives in Ontario.
HOW THE KEVIN WATSON CYCLING FUND HELPS
1) Establishment of an OCA Youth Cycling Bursary – 3 grants awarded to athletes aged 14-18 in the 'Learn to Train' and 'Learn to Compete' stages of the Long Term Athlete Development program.
2) Youth Cup Race Series support which will help deliver quality racing opportunities for young cyclists.
3) Support for a "Rising Stars Youth Road Camp" in the summer of 2015 for youth aged 13-16.
Help support the Kevin Watson Cycling Fund: Click Here